I wrote my first feature film in 1999, a feature Rom-Com 'Offending Angels'. I was very fortunate to get a really lovely cast, including Susannah Harker, Shaun Parkes, Andrew Lincoln and cameos from Michelle Gomez, Jack Davenport, Stephen Mangan, Nina Wadia, Adrian Pang and Marion Bailey. Creating lead roles for non-white actors eschewing colour and culture as the reason for their story, it premiered at Raindance Film Festival.
Thereafter, I gained an MA with Commendation at the NFTS, where I made controversial sexual politics Short Opportunist, later picked up by FoxTV. Two privately commissioned feature length documentaries followed and then feature film, Greys Inbetween. 
I've served the BAFTA jury, the Sony Radio Awards and the RTA Television Awards amongst others.
'The Greatest Story Never Told, About The Most Famous Man In History'.
Script JC is with producing team Emmy-winner Steve Lanning and Kubrick's producer Phil Hobbs.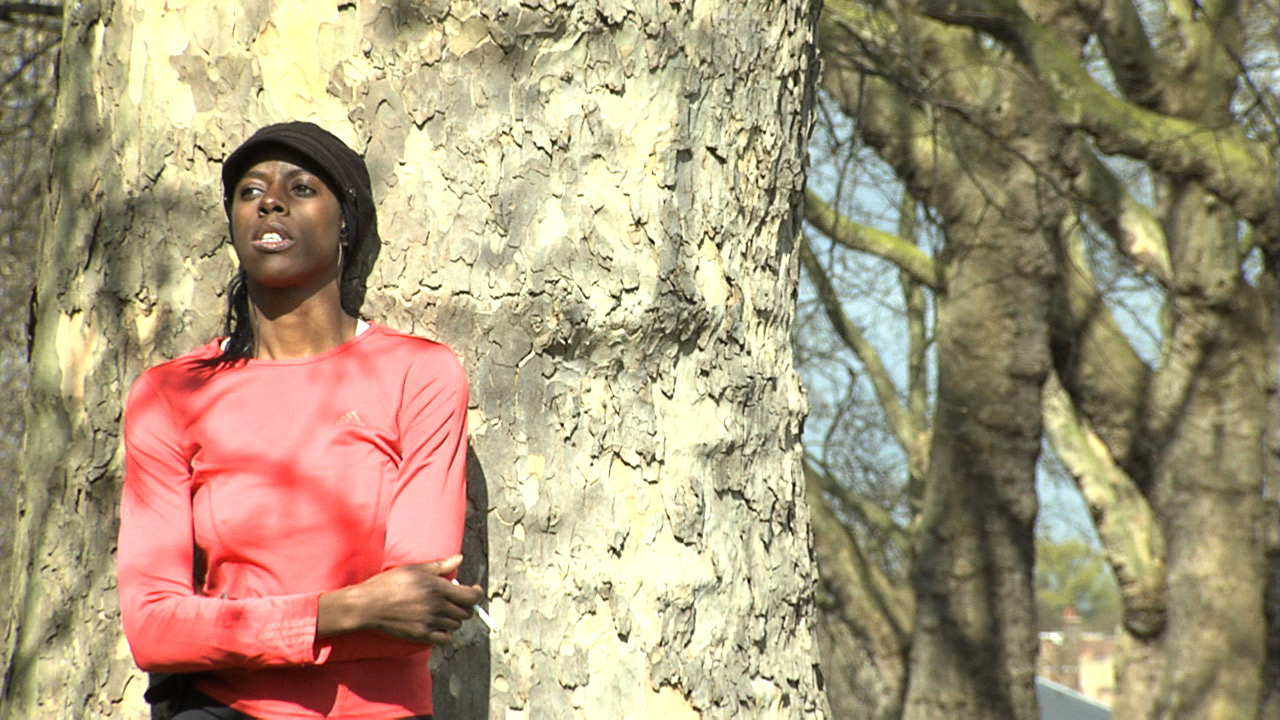 Greys Inbetween (2008)
As Writer / Director
A feature film I shot in seven days, all over London to a script I also wrote. An exercise in guerrilla filmmaking and what corners could be cut. Having recently graduated from film school, I was intent on making a film the like of which I hadn't seen before
An exploration of the greys between the black and the white. The stream of consciousness of a London woman going through her day, her life in pieces, as she threatens to slip unseen down between the cracks in the pavement
The Penthouse at St. Pancras
This came about in 2009, when Lord Fink purchased the water tower in the iconic Grade One listed 19th Century redbrick station building, with the idea of creating a penthouse. There were no internal stairs, so the water tank needed to be taken apart and brought out through the windows and the construction thereafter, including the concreting of a whole new floor, needed to happen solely via the windows too; quite an undertaking. 18 months later, the penthouse and the film about the making of it, were complete. 
Some excerpts are on Ambient Film.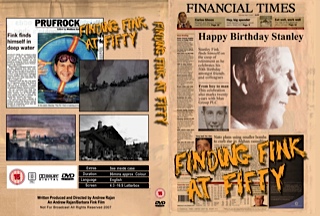 Finding Fink at Fifty
Lady Barbara Fink approached me shortly after graduating from the NFTS with the notion that she wanted to make a small film about Lord Stanley Fink's life, without him knowing about it, played to an audience of ten or so at his 50th birthday in September.
I of course agreed and a list candidates was duly drawn up. However, as the project progressed, more and more people got wind of the project and wanted in. It really wasn't in my authority to say no, so the numbers swelled from under 40 to over 80. The final film, far from being a short, ran at 90 minutes, with 30 minutes of extras, as he is involved in so many charitable organisations.
Opportunist (2006)
Made in what little spare time I had in the first year at film school, I took the opening gambit from a feature idea I had and made a short from it, building a partial set in the freezing cold Fire Station, a part of the film school that no longer exists, but which used to be an impromptu studio space.
Opportunist proved to be pretty controversial, but got into a few festivals.
The best compliment I ever had was being approached by a guy who operated a film school in San Francisco, whilst we were both attending a student film festival in LA. After the screening, he asked me if he could take a DVD copy. I obliged, asking him why he wanted it. He said that in his opinion, it was a 'perfect film' and he wanted to use it as a teaching tool! I was walking on air for the rest of my stay. I should have thought to get his card, at least…
Later picked up by Fox TV
Offending Angels
Angels came about due mostly to my own frustration at the narrow bandwidth of roles available to me as an actor of colour in this country. I simply wanted to make a film with my friends, have a good time, learn something and make a British film with two non-white leads, where no mileage is made from their skin colour. Something no one else seemed to be doing. Eastern Eye twigged what I was up to.
The Sound of Music
Co-directed, The Sound of Music in Port of Spain, Trinidad. On an extended holiday to Trinidad, I ended up getting roped in to co-directing a local production of The Sound Of Music. Unlikely, but true.
JC (in development)
The Greatest Story Never Told, About The Most Famous Man In History…
Astonishingly, 18 years of Jesus of Nazareth's life remains completely unaccounted for. This is…The Greatest Story Never Told about the Most Famous Man in History
Who is the man who arrives aged 30 in his home town of Nazareth a stranger and goes on to change the shape of human history? And where did this man, who disappears from all written acco
"JC" is a prequel, if you like. We already know what happened to Christ three years after he reappears, but what happened before that? And where? Drawing upon the findings in the book by Dennis Price 'The Missing Years of Jesus', this is a dramatization that explores the human side of this story. A 12-year old boy already causing a stir in the temples of Judea and at risk of his life. What to do?
There are a great many clues suggesting he was whisked out from under the power of Caesar and taken to the land of the whites, Britannia by his uncle Joseph of Arimathea.
There are countless folklore tales in the South West of Christ landing at St. Michaels Mount, visited mines and wells there and even the 14th Century churches of Italy, Spain, and France concede Britain to be a holier place due to this visit and gold coins dated 16AD, put an influential character 'Esus' in the vicinity at that time.
A land that had already been trading tin with the Phoenicians for 3,500 years, at a time when the political and economic geography bore no resemblance at all to today.
What I wanted to do was really explore and reveal a human story underneath the myth.
Place a 12-year-old precocious boy into a land where Druids held sway, women were seen as equal to men, and Rome was yet to conquer. To find out what he would have learnt and the characters around him that made that boy a man capable of utilising the extraordinary powers that he had.
The story of a dark boy who came to a strange land that was expecting him.
"The Missing Years Of Jesus: The Extraordinary Evidence that Jesus Visited the British Isles" on Amazon
Losing Heart (2007) - Short Black Comedy
The action takes place in a large Victorian house in South London which has been converted into flats. Hayleigh and Ashok moved into the basement flat about six months ago. Gillian and Philip have lived in the 1st floor flat for four months. All are busy trying to forge ahead in their lives. One Sunday in early Autumn
Deepest, darkest Lewisham and Gillian and Philip hoping to have a quiet Sunday nest-building, however, noisy neighbours intrude. Hayleigh and Ashok end up being invited upstairs for tea and we watch their respective relationships unravel in this black comedy.
'Losing Heart' was devised and directed by Marion Bailey in the Mike Leigh discipline of devised work. The actors developed characters and improvised under Marion's guidance and supervision, leading to the final piece before the camera rolled. Marion is herself well versed in this technique, having worked with Mike Leigh on more than one occasion. A hugely accomplished actress, 'Losing Heart' is Marion's directorial debut
Produced by Andrew Rajan; tired of stereotypical casting as a British-Asian actor, as well as the dearth of challenging or interesting work, Andrew raised the money principally from the William and Eva Fox Foundation in America and the National Lottery through the Arts Council of England
Watch Losing Heart HERE
password: big al
Scripts in Development
- Afghanistan (stage play)
- StrangeFruit (drama)
- Ark (sci-fi big budget)
- Adam (sci-fi low budget)
- JC (in production)
- The Up (sci-fi TV series pilot)
- Fairplay (short stage play)
- Mental (stage play / feature drama)
- Ant (short animation)
- Grimaldi (short animation)
- UFO (short radio play)
- Cathedrals In The Sky (drama)
- Amethyst (feature animation)
- Coriolanus (drama)
- Delivery (2005- short drama)